Welcome to the Ultimate iMindMap 10 Review ?
Get 10% OFF iMindMap 9!       More Information Please       Try iMindMap 9 for FREE!
---
Sneak Preview of iMindMap 10 (

See below!

)

---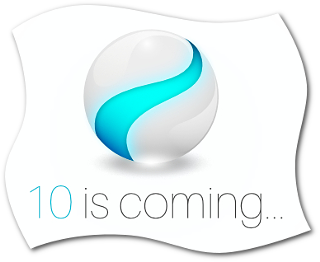 Yes, we're in sneak preview mode folks! Our complete iMindMap 10 review should be ready before the end of the year. In the meantime you'll find links to all the ThinkBuzan teaser videos highlighting the new iMindMap 10 features we can look forward to!
I've written a short commentary on each new feature or improvement where I outline the main points and implications for future workflows, productivity and various other thoughts and observations.
If you'd like to read my major iMindMap 9 review from earlier this year just click below. It's still totally up to date (and the best independent review available IMNSHO) as iMindMap 9 is still the current version as I write..
What's more, practically all of the core information in the iMindMap 9 review will still be relevant for our soon-to-come iMindMap 10 review which will be published on this page very soon!
But now, here, without further ado, here's what's coming in the shiny-as-a-new-marble iMindMap 10, direct from our friends at ThinkBuzan over there in sometimes sunny ⛅️ and certainly always sheepish ? South Wales!








---

OK, I
LOVE

it, I NEED it, I want it, what do I do now?
---
You have a few options: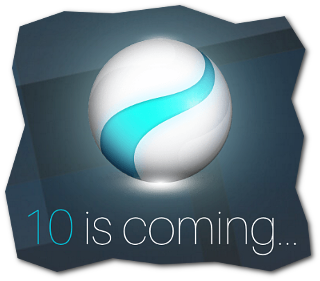 ➤ Grab a trail copy of iMindMap 9 HERE and SAVE 10% if you decide to buy through us (FREE upgrade to iMindMap 10 when it comes out!)
➤ Join us in our exclusive iMindMap Facebook Group HERE and chat about the new version
➤ Keep coming back here for more feature reveals and a full iMindMap 10 review as soon as it's released
To discuss this article, or chat about iMindMap or mind mapping in general, in English, French or Spanish, please visit the appropriate free Facebook group below (or both!):

---
iMindMap 10 Review

 Special Offer
Mind Map Mad
is offering an exclusive 10% discount on the list price of both the
Ultimate
and
Home & Student
versions, and we've put together some excellent packages to help you take your creative and productive mind mapping to 'the next level'.
See below for details but take action quickly – these offers may be modified at any time.
---
---
To get the full details of our offer, visit the
iMindMap 9 FREE Download & Exclusive Offers
page now and make the best possible well-informed decision.
If, on the other hand, you're ready to get started right away, here are the prices and different options we have created for you:
iMindMap 9 'ULTIMATE' Packs
▶ Check Out Our iMindMap 9 ULTIMATE Plans ◀
iMindMap 9 'HOME & STUDENT' Packs
▶ Check Out Our iMindMap 9 HOME & STUDENT Plans ◀
And when you've done all that, why not tell us what you think of iMindMap 10 over in our friendly Facebook iMindMap Discussion Group. and show us a few of your first maps? We'd love to see how creative and productive you are!
[Top➚]
---
Notes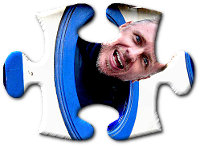 1) iMindMap 10 is produced by ThinkBuzan, a trading name of OpenGenius Ltd.
2) Sab Will, creator of Mind Map Mad, is an accredited ThinkBuzan Licensed Instructor (TLI) in Mind Mapping & iMindMap Software. and an OpenGenius Licensed Instructor (OLI) in Applied Innovation.
3) This means that Sab is qualified and extremely motivated to give dynamic and inspirational training in your organisation or educational establishment using the most up-to-date methods. He specialises in using creative techniques and a highly personal approach to helping businesses find original solutions to the problems and challenges they face on a day to day basis. Get in touch with Sab today to find out how he can help you and your organisation stay ahead of the pack.
4) Sab has more than 20 years experience training professionals in France, where he is based, and elsewhere.
5) Sab is passionate about ideas and innovation, enthusiasm in education, and many more words beginning with vowels. He also runs various informative and inspirational web sites (there's two more!), including Rainbow English School,  Creative Business Mind, I Create Therefore I Am and Fun English Lessons. Like life, interesting.