Recognising
A
m
a
z
i
n
g
Mind Maps Worldwide…
The Mappy Awards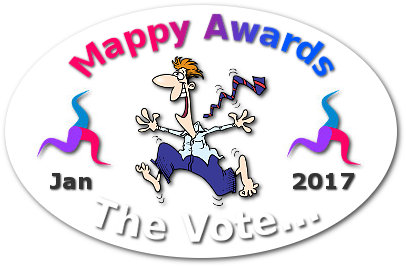 January 

2017
—————————————-
Mappy Awards 2017: January ~ February ~ March ~ April ~ May ~ June
July ~ August ~ September ~ October ~ November ~ December

---
Categories
(Winners so far: Business / Education / Personal / General / English / Kids / Fun / Handmade / French / Spanish / Mind Maps)
---
Mind Map Mad Facebook Group

---
If you'd like to join our friendly mind map discussion group on Facebook to learn more about mind mapping and submit your own creations, then you're welcome!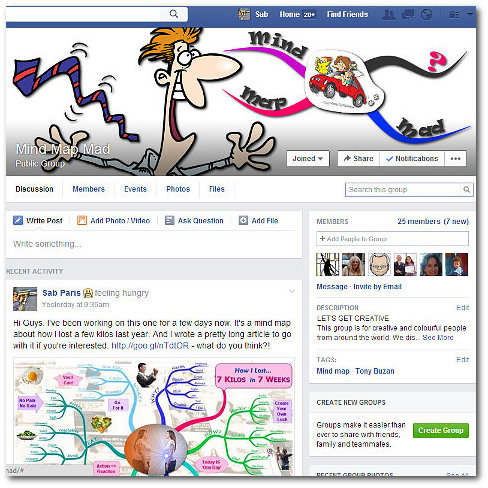 Just click the button below and join up straight away – I look forward to meeting you there 😀
---
Find Out More…
About the
Mappy

Awards

Thank you for your interest in the Mappy Awards, brought to you by Mind Map Mad, your one-stop mind mapping shop!

For more information about the Mappy Awards , including how to submit or suggest a mind map, go here.
About Our Mind Map Training
We offer a wide range professional mind mapping courses and iMindMap software training for business, education and personal purposes. Discover all our mind map training here.
About Anything Else
Contact us directly here for specific enquiries. We look forward to helping you get mapping today!
© 2016 Sab Will / Mind Map Mad