EXCLUSIVE MIND MAP MAD OFFER
Save 10%

on iMindMap 10 

NOW

!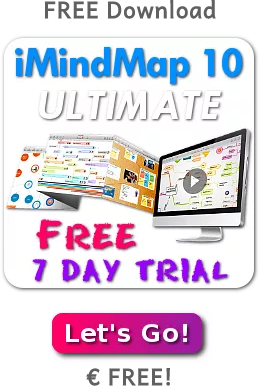 ---
⇛ ? Order

iMindMap 10

 NOW

 with Confidence !? ⇚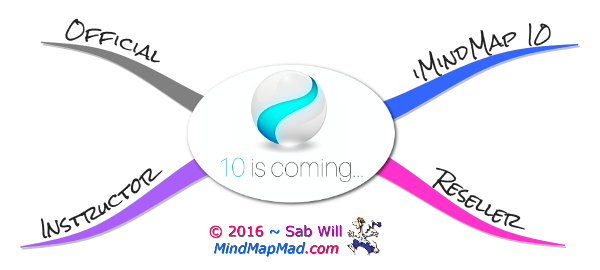 Meet Your Trainer

---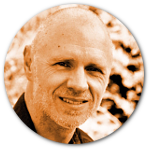 As a fully qualified and active ThinkBuzan Licensed Instructor in Mind Mapping and iMindMap, as well as an official iMindMap 10 distributor, we are delighted to offer you an exclusive 10% discount on this truly exceptional tool.
So welcome to our lively mind mapping community – I can't wait to see your first maps!
---
1…

2…

3

Easy Steps To

Amazing

 Mapping

!

Here's our easy three step plan to get you producing marvellous mind maps in no time.

(And make sure to share your best efforts in our dedicated iMindMap Facebook Group – we'd love to cheer you on ? )
---
1)

 Download iMindMap 10 

NOW

For FREE!

Test drive the brand new, fully working top-of-the-range iMindMap 10 Ultimate Version for FREE

*

for 7 days.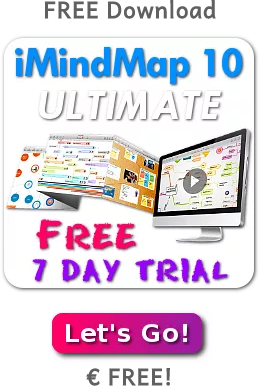 *No credit card details are taken and there is absolutely no commitment. It will just stop working after a week until you enter an official product code.
And you can get a product code for a 10% discount if you buy on this page at Mind Map Mad!
---
2)

 Decide if you want to buy…
---
➽ the standard iMindMap 10 "Home & Student " Version
➽ the sophisticated iMindMap 10 "Ultimate" Version
➽ our exclusive iMindMap 10 "Ultimate CLUB" Version
… and click on the appropriate button below:

Basic Mind Mapping features:

---
Basic Mind Map Editor
Brainstorm View
Software Importers
Icon & Image Libraries
Add files, links and notes
Side Panel
Integration with Google Drive, Dropbox & Evernote
30 days of iMindMap Cloud & Mobile
INSTALL ON 1 COMPUTER PER USER
All Home & Student, PLUS:

---
Time Map View
Fast Capture View
3D View
Presentation Builder
Flowcharts
Integration with DropTask, Microsoft Office, OpenOffice and iWork
Tags & Icon Manager
12 months of iMindMap Cloud & Mobile
12 months of Drop Task for Business
INSTALL ON 2 COMPUTERS PER USER
Everything in Ultimate, PLUS:

---
CLUB Exclusive:
Mastermind Webinars
CLUB Exclusive:
3 Coaching Sessions
CLUB Exclusive:
iMindMap 10 Hotline
INSTALL ON 2 COMPUTERS PER USER



---
3)

 Visit our lively

iMindMap

community and start sharing your maps!
---

This is where things get really fun! In our friendly iMindMap Facebook group you can:
➽ share your best maps and get constructive feedback;
➽ comment on other people's maps and learn from them;
➽ ask questions and help inspire others with your ideas.
We hope to see you in the group soon, just click the button below and join and say hi! And share a map and comment on someone else's too of course 🙂
---
Join The iMindMap 10 "

Ultimate

 CLUB"!

---
This is where we add real value to this amazing product.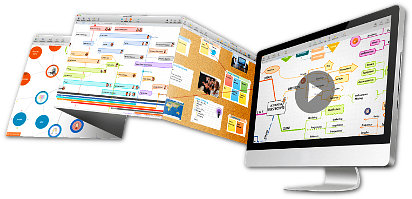 The problem is that many users don't realise just how powerful and flexible iMindMap really is. So they only exploit a tiny bit of its potential.
In the "Ultimate CLUB" we correct this unfortunate situation in various ways:
1) In our lively masterclass webinars we investigate and explore all the great 'hidden' features in iMindMap 10 and inspire you with clear, practical examples and answers to your questions;
2) We offer you three individual, 1-on-1 coaching sessions on-line where we help you get the most out of iMindMap 10 in your specific situation in relation to your precise needs and interests;
3) As an Ultimate CLUB member we will personally answer your iMindMap 10 questions as quickly and as helpfully as possible.
In this way you will be able to get the absolute most out of your investment, both through answers to frustrating technical problems as well as numerous ideas for how to apply mind mapping and the whole iMindMap suite of applications to all areas of your professional, educational and home life.
➽

 I Already Have iMindMap 10 "Ultimate" – Can I Still Join The

CLUB

?

---
Absolutely! We have a special option for people who bought iMindMap 10 before they discovered Mind Map Mad – we understand, it happens! So here are the two buttons you need if you want to become a life-long club member, whether you are buying iMindMap 10 at the same time or you already have it; just click the appropriate button below and we'll see you on The Map!
➽

 Why I Love The

CLUB

!

---
To be honest, the Ultimate CLUB is where the product really comes alive for me: in helping people to get the most out of iMindMap and improve and enjoy as many areas of their lives as possible. We hope you will join us on this journey and can't wait to see your maps and get to know you in our dedicated iMindMap Facebook Group. Map On!
Please enter a valid URL and content for your button.
Visit Our
iMindMap
Facebook Group!
---
Notes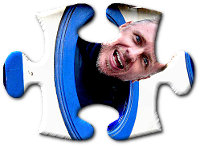 1) iMindMap 10 is produced by ThinkBuzan, a trading name of OpenGenius Ltd.
2) Sab Will, creator of Mind Map Mad, is an accredited ThinkBuzan Licensed Instructor (TLI) in Mind Mapping & iMindMap Software. and an OpenGenius Licensed Instructor (OLI) in Applied Innovation.
3) This means that Sab is qualified and extremely motivated to give dynamic and inspirational training in your organisation or educational establishment using the most up-to-date methods. He specialises in using creative techniques and a highly personal approach to helping businesses find original solutions to the problems and challenges they face on a day to day basis. Get in touch with Sab today to find out how he can help you and your organisation stay ahead of the pack.
4) Sab has more than 20 years experience training professionals in France, where he is based, and elsewhere.
5) Sab is passionate about ideas and innovation, enthusiasm in education, and many more words beginning with vowels. He also runs various informative and inspirational web sites (there's two more!), including Rainbow English School,  Creative Business Mind, I Create Therefore I Am and Fun English Lessons. Like life, interesting.