Mind Mapping for Personal Development
Organise Your Life & Reach Your Goals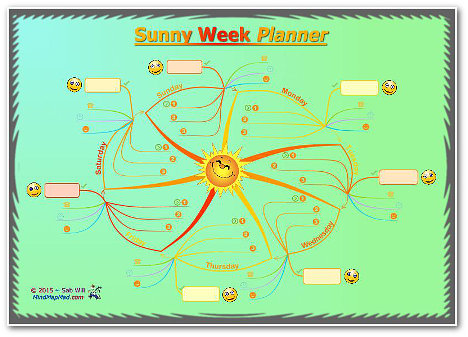 Whether you want to define your life goals and prepare for outstanding future success, or just make sure you don't forget your mother's birthday, mind maps will help you get there and more.
Mind maps are so flexible, so inspiring and such fun that sorting stuff out turns into a pleasure and unleashing your creative genius becomes effortless.



Here are just a few ideas for how mind mapping can have a major impact on your life…
⇒ Setting life goals
⇒ Self-analysis
⇒ Organising holidays
⇒ Planning a wedding
⇒ Learning a new hobby quickly
⇒ Tackling family issues
⇒ Helping your kids grow
⇒ Use as a fun weekly diary
⇒ Powerful 'To Do' list alternative
⇒ Developing a home business
⇒ Managing house and garden tasks
⇒ Collecting favourite quotations
⇒ Sorting out your health or diet
⇒ Creating birthday or shopping lists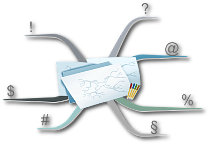 ---
Training Courses & Workshops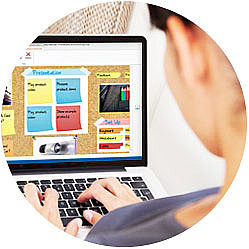 We offer a wide range of mind mapping for personal development options to groups of individuals wanting to quickly gain control of their lives and get ready for positive change and focused action.
All our training sessions are highly practical (and great fun!) and tailored to meet your precisely defined needs.
Once you have mastered the mind mapping and iMindMap basics you can mix and match any of our specialised courses in half-day units to create a truly personalised programme.
Here is a list of our most popular 'Mind Mapping for Personal Development' training courses.
People usually start with the first two modules and then choose more specialised modules depending on their specific circumstances.
♥ An Introduction To Mind Mapping*
(ThinkBuzan certified)
♠ Intensive iMindMap Software Training*
(ThinkBuzan certified)
♦ Mind Mapping for Life Goals
♣ Mind Mapping for Families
♥ Mind Mapping for Everyday
* At the end of these 1-day sessions participants will be presented with an official Mind Map & iMindMap Practitioner certificate certified by ThinkBuzan, the world leaders in mind mapping and the creators of the modern mind mapping technique.
Your certificate will prove that you have acquired to skills necessary to use mind maps effectively yourself and pass that knowledge on to others.
---
ThinkBuzan Certified Trainer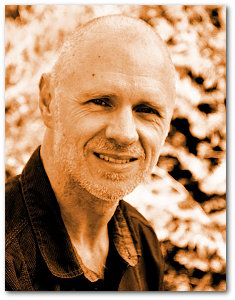 Sab Will, the creator of Mind Map Mad, is a dynamic trainer and qualified ThinkBuzan Licensed Instructor (TLI). He will show you how this fast and effective technique can measurably help your business and teams to improve efficiency, motivation, results and more.
Sab lives near Paris, and is a passionate Cambridge-certified English language trainer and author as well as a dedicated mind mapping professional. He has spent over 20 years helping businesses in France and elsewhere.
Today he continues to innovate, notably through exploiting the power of the internet to share English language and mind mapping knowledge as widely as possible.
Here at Mind Map Mad we are proud members of a global network of ThinkBuzan qualified mind mapping and iMindMap instructors. We will help you turbo boost your business performance with the powerful mind map format, and you will also discover the phenomenal iMindMap software, making the process even more practical and enjoyable.
---
Course Prices & Schedule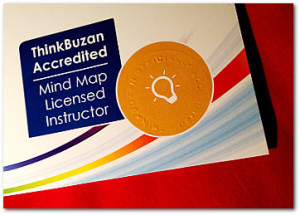 Our basic 1-day rate for professional organisations is €2300 for up to eight course participants.
Discounts are available when you book more than one course at the same time.
We also offer introductory sessions and special pricing for smaller groups and organisations. Please get in touch with your particular situations for more details.
Official ThinkBuzan Certification
We offer official ThinkBuzan certificates to participants on both our Introduction to Mind Mapping and Intensive iMindMap Software Training 1-day courses. This is an additional charge of €45 per certificate.
Full iMindMap 'Ultimate' Version Licence
In addition, we offer each course participant who does both the Introduction to Mind Mapping and Intensive iMindMap Software Training courses a copy of the top-end iMindMap 'Ultimate' version at a discount of 10% off the usual €180 list price.
We strongly recommend the 'Ultimate' version of the software, but a licence for the 'Home & Student' version is included in the course fee free of charge.
Training Schedule
We organise our courses at a time and place of your convenience. We are based in France but training sessions can be arranged throughout Europe and the world depending on your needs and specific circumstances.
---
Free Consultation & Advice
Contact us by Facebook messenger on our Facebook page or by e-mail – sab at this website – (lots of problems with spammers) and we'll get back to you fast.
We look forward to mind mapping your future success!
Thank you for visiting Mind Map Mad, and I very much look forward to hearing from you soon.