What Is Mind Mapping? –
The Mind Map
FAQ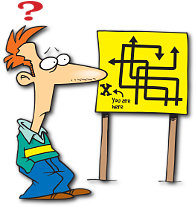 Here we offer some quick answers to common questions about mind mapping and the Mind Map Mad web site.
We tried to keep most of our responses short and to the point* because…
a) Brief is beautiful
b) We value your time
c) Ask (Google) and you shall receive
Hey, come back! Where'd you go? OK. Now read the Mind Map Mad FAQ for the real deal…
And if you have a specific question for us, just fill in the form at the bottom of the page. Map on!
*We didn't succeed.



What is

Mind Mapping

?
What is

Mind Map Mad

?
What is the
iMindMap

Software

?
What's it 
All About

?
Get In Touch
[contact-form to='grimfarmer@yahoo.com; sab@mindmapmad.com' subject='[Mind Map Mad: Mind Mapping %26amp; iMindMap'][contact-field label='Name' type='text' required='1'/][contact-field label='Email' type='email'/][contact-field label='How Can We Help You?' type='textarea'/][/contact-form]